Axiomatek® is a company dedicated to increasing productivity, establishing value relationships 
and providing turnkey solutions with the best technology. machinery, and automation equipment (capital goods) 
of the highest quality for private companies and the plastic transformation industry, delivering a comprehensive, 
impeccable commercial experience with a 100% focus on the success of its clients' production processes 
in Mexico and the United States.
In 2020, Axiomatek® decides to consolidate its offer, service and prospecting platform with a new approach 
to its customers and their production processes. A philosophy that celebrates progressive growth and true success 
that sets a new standard in the industry.
For this opportunity we created a new brand system and platform that establishes a new conversation,
that positions Axiomatek® in a fresher, more humane and productive way. A new promise and content 
that encourages belief in new possibilities, challenges and successes. A series of contact and experience tools
to better profile its clients and strengthen relationships in the short and medium term.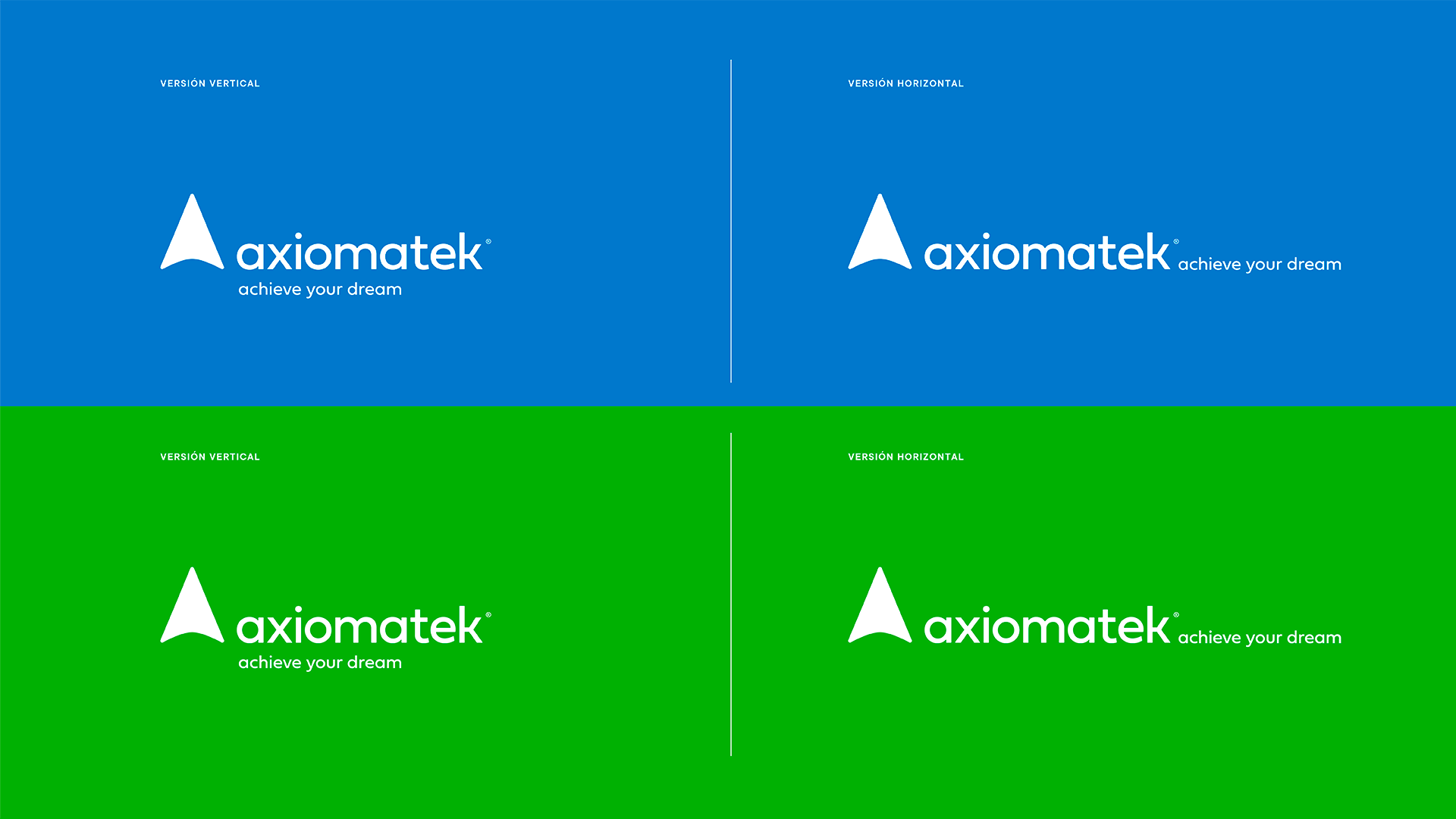 "At Axiomatek we appreciate our clients freedom, energy and joy of living.
We also appreciate equipment and accessories that increase the quality of our relationships,
mental and physical health in our jobs, personal growth, financial situation and of course free time."
"Our mission: We pursue every day a remarkable result of the growth of our clients' businesses 
so that they can achieve their dreams, we are ready to accompany them on the way. "
—

* Algunas de las fotografías solo aparecen de posición y no tienen un uso comercial. Some photographs appear for demonstration and they are not used for commercial purposes.