Grupo Costeño, since its inception in 2006 has been dedicated to creating new and fresh gastronomic concepts in casual and fine dining venues that offer various experiences that have managed to conquer their markets and challenge the status quo in the industry. 
From a place of high expansion and popularity in Mexico such as "El Costeñito" to more sophisticated concepts such as "Cuerno", today Grupo Costeño consolidates its growth in new national and soon international territories, attracting the interest of young and adult markets and displaying a glamorous lifestyle around hangout-foodie-dining, good taste, high-quality supplies, innovative and delicious menus, and impeccable service that the category requires nowadays. 
Costeño Group today is present in more than 15 cities in Mexico through its more than 50 locations of seafood joints, canteens, breakfast & brunch bistros, new Japanese & Asian cuisine restaurants, Mexican-northeast and contemporary steakhouses such as Costeñito®, Lázaro & Diego®, Cervecería Chapultepec®, Mercado Reforma®, La Treinta y tres® Ryoshi®, Hotaru®, Potaru®, Mochomos®, Bar Mochomos®, Unaburger®, Animal®, Cuerno® and soon Mutante® and Revelation® in CDMX.
We created a new branding and content platform that recognizes the success and significance that Costeño Group offers in every bar, restaurant, and venue. A new identity and brand promise that establishes the purpose and searches for excellence in each experience that is created.
A new institutional statement towards the group's national and international expansion in its everyday search for new territories and new gastronomic concepts that are positioned as TOP, unmissable in each city.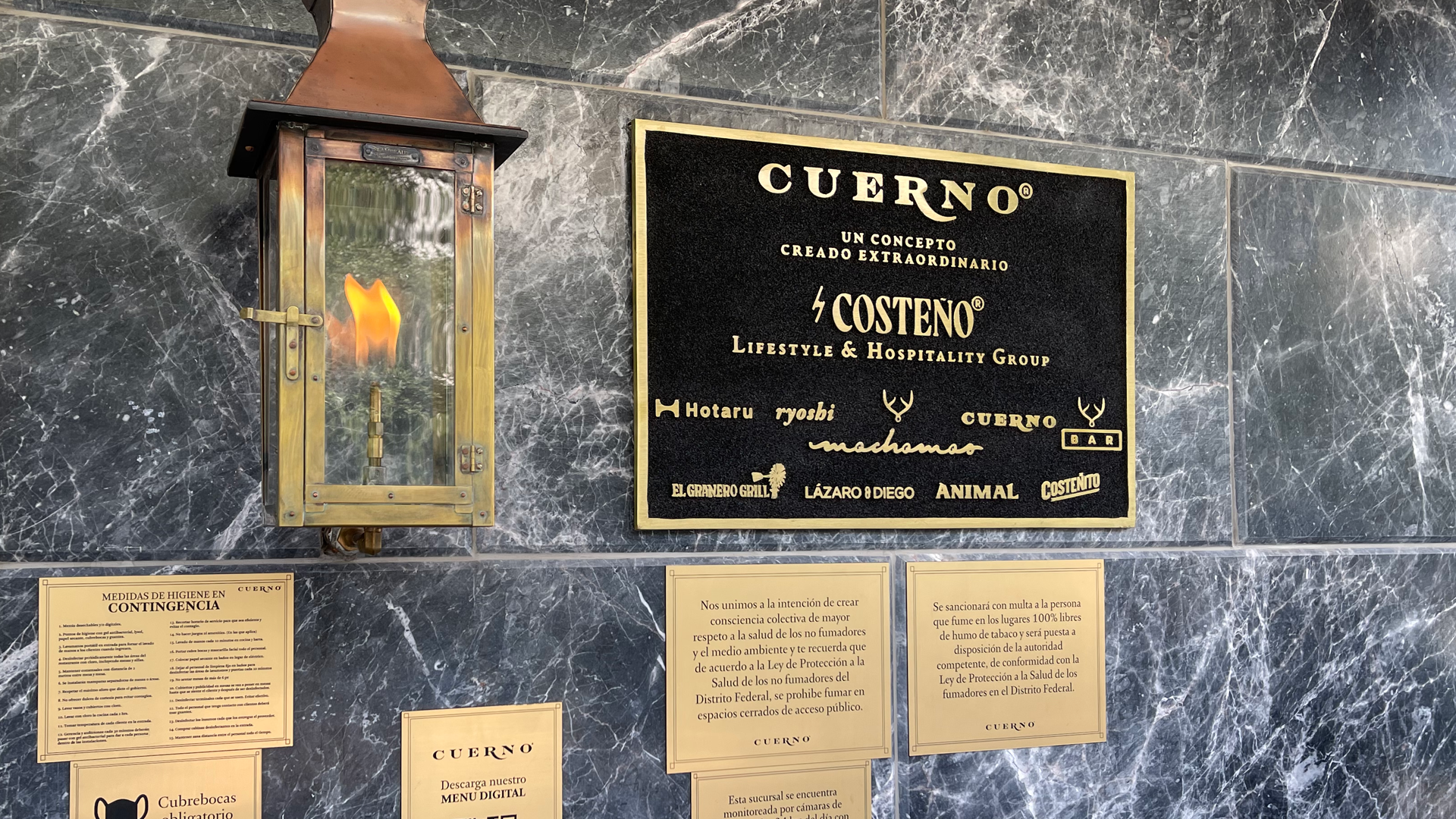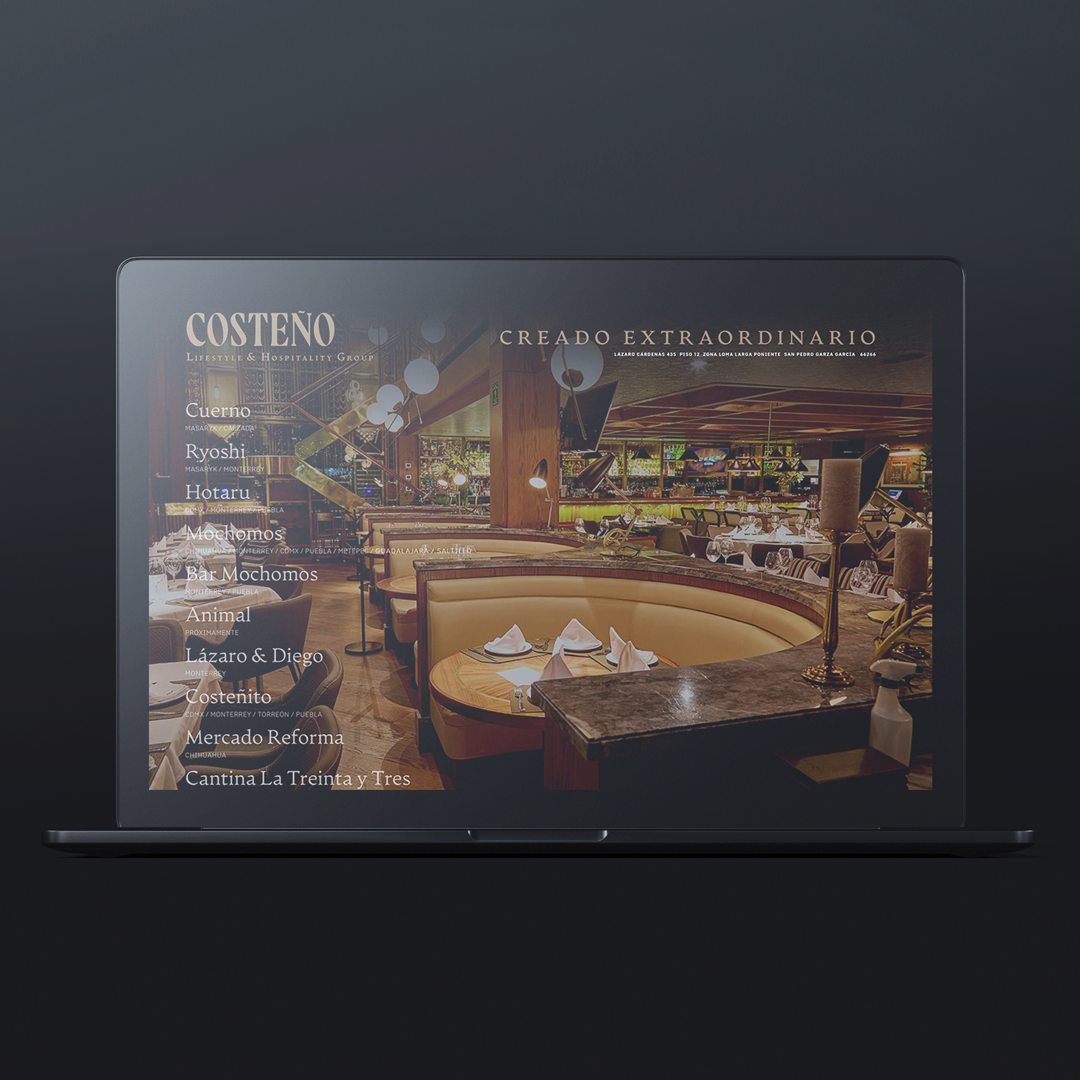 ​​​​​​​
* Algunas de las fotografías solo aparecen de posición y no tienen un uso comercial. Some photographs appear for demonstration and they are not used for commercial purposes.