LORETO® is the vertical housing development that offers a new,
superior and integral lifestyle in a mixed-use complex with 286 apartments and penthouses, 21 commercial spaces and more than 15 first-class indoor and outdoor amenities for conviviality and recreation. A concept that is differentiated by its innovation, sustainability, privileged location in Apodaca N.L. and its condo-hotel scheme with a rental pool to market and provide guarantees to investors and residents seeking high capital gains, profitability and greater convenience.
THE NEW QUALITY OF LIFE IN APODACA HAS A NAME.
LORETO Apodaca Tower is a unique project in Mexico created and developed by Point® Developments and Proactivo® to raise the bar in the city offering a new standard and a new quality of life for the new and smarter communities in the area and nearby districts.
THE NEW IS VERTICAL, INTEGRAL, INTELLIGENT LIVING.
 For this project, we created a pregnant brand that demonstrates the values ​​and properties of an innovative real estate development in an area like Apodaca and its history, starting from a feminine name with character such as Loreto ("town of laurels", patron of aviation and name of the 7th Linares Bishop - Salvador Apodaca y Loreto), a fresh and flexible graphic system to show the qualities, amenities and lifestyle of the building, experience and promotion tools for its launch and pre-sale phases and a communication platform that extends a new conversation and invites you to know and invest in the new, the superior, the vertical and the intelligent it is to live in a comprehensive and high-level development in an area that needed it for its development and projection.

THE NEW IS TO LIVE IN THE HEIGHTS OF APODACA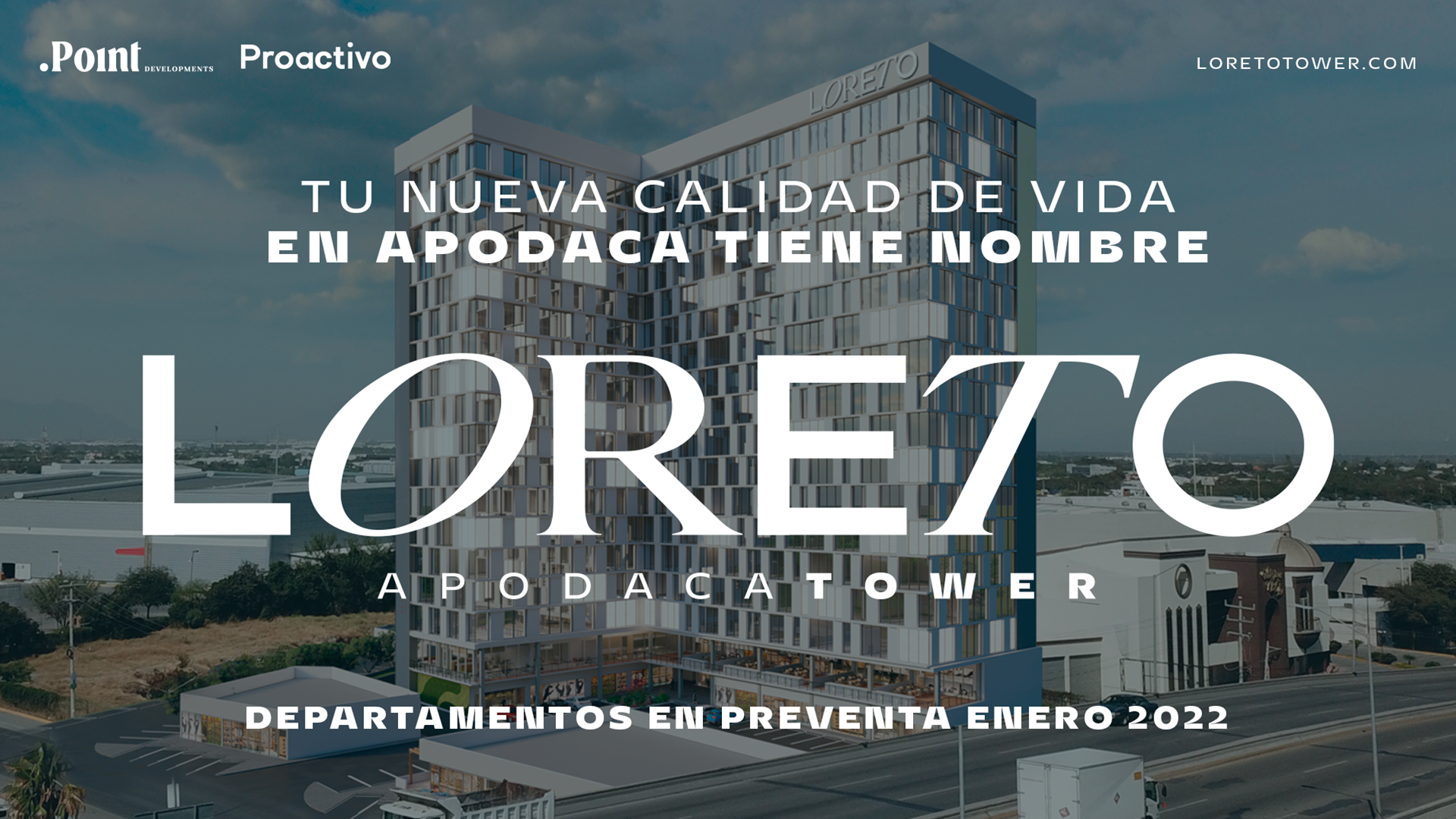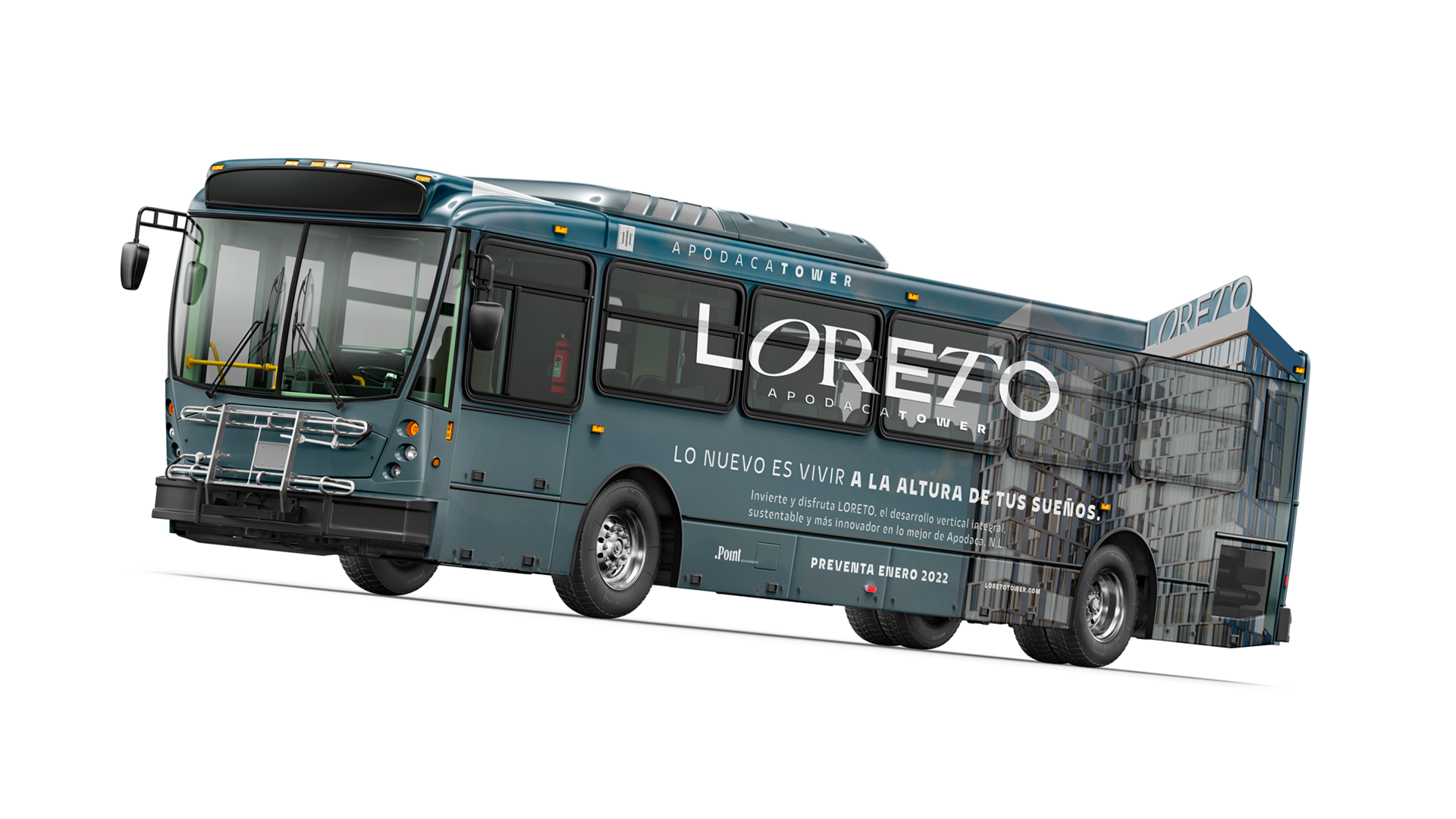 —

* Algunas de las fotografías solo aparecen de posición y no tienen un uso comercial. Some photographs appear for demonstration and they are not used for commercial purposes.