Pacheco Couceiro is the law firm that best understands, represents, defends, supports and find solutions for its clients in immigration problems and opportunities in the United States. 

It is a brand represented by Marco Pacheco and Alfonso Couceiro that has grown and has gained recognition thanks to its high efficiency and specialization in understanding, 
linking, advising and providing traction with the knowledge and adequate use of current legal tools for anyone who require defense, visa processes, naturalizations, citizenship 
and legal management of investments in this country.
Our job was to create a new branding and communication platform that would allow Pacheco Couceiro 
strengthen its brand, consolidate its value proposition and grow its presence in various areas of Texas and Mexico as specialists in immigration issues and opportunities to and in the U.S., 
and to present this firm as a solid partner with proven experience that goes the distance in a human, legal and ethical manner in each case and project.
​​​​​​​
As we move forward to the brand communication platform, we have to think in two ways to communicate and to cover up its variety of services as the target and specialization makes every case a personal solution for immigration issues. So we begin with

Let's fight for what matters

as the voice in the cases we saw that the people and its rights were the most important thing the firm cares about. And in the other way, the services goes to a more friendly environment were people think about immigration just as a procedure were the solution is the accompany to make things in a more easy way and for that we say

Live the Dream

.
First. It is up to you, on how you act.
Before the law, it's up to you.
Before a judge decides, you need to make it happen.
For there to be success stories
it also goes in between that you can have a story of failure
but in the mere fact that one tries
the search for hope of many goes.
The world needs you to act,
it needs you to get up,
make your story an experience of life for others.
Let's fight for what matters.
​​​​​​​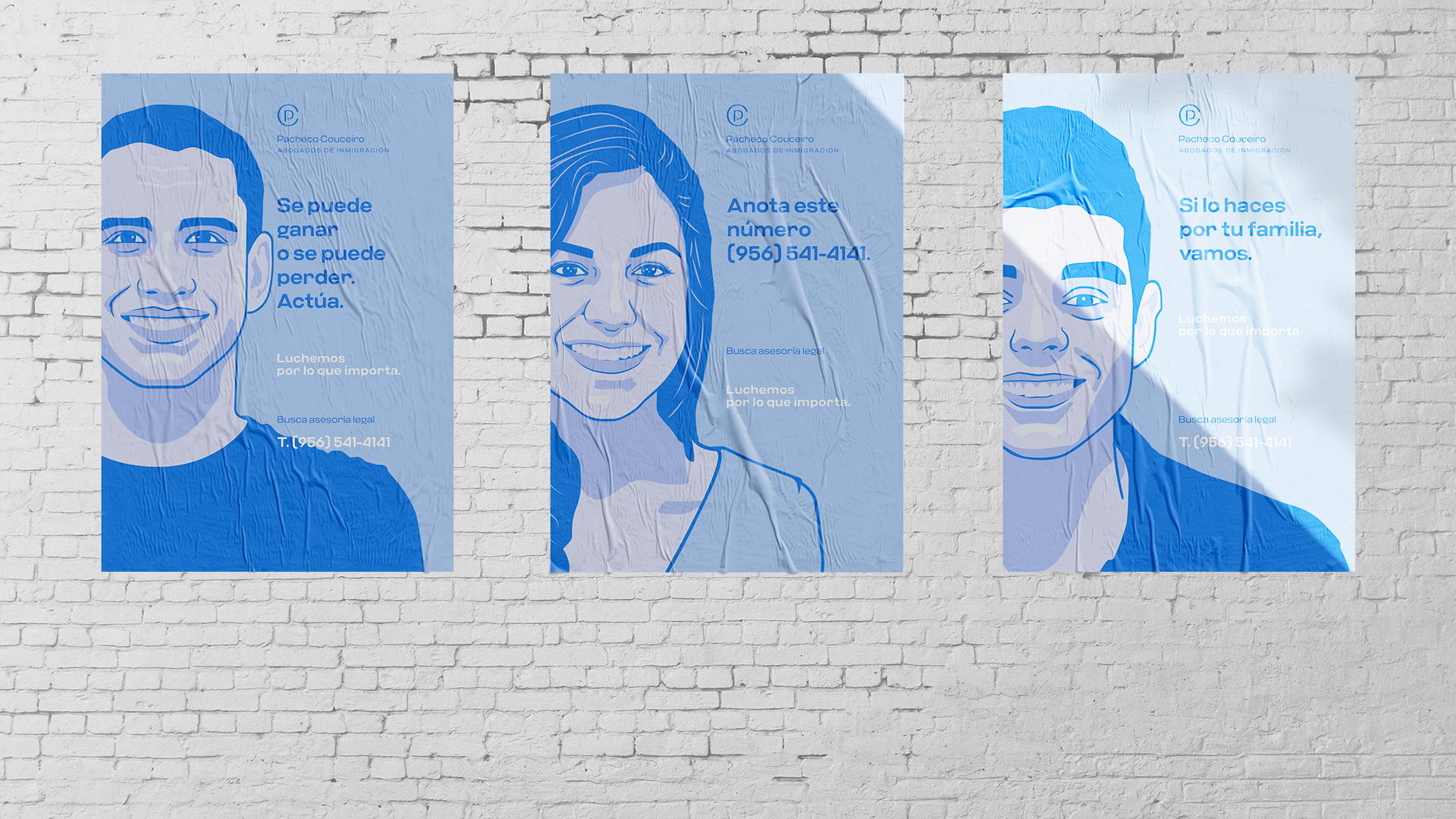 Imagine a different life, reaching your goals,
following your instincts.
We will listen to you, we will accompany you and your family,
for what matters, for your dreams.
Live the life that you always dreamed. 
Alfonso Couceiro                                                                                           Marco Pacheco
* Algunas de las fotografías solo aparecen de posición y no tienen un uso comercial. Some photographs appear for demonstration and they are not used for commercial purposes.